Whether you live in a house or condo, most of us feel that there is room for improvement in their home. You may have a space or two that need updating or perhaps an entire floor, while for others it's a question of complete gut job or tear down. Whatever the case may be, the initial conception of the idea is easy… but where do you go from there to actually get the wheels in motion? Most of the time, we find that a homeowner's hesitation or delay in making changes has little to do with a lack of desire but rather, a lack of knowledge. We get it, finding someone and trusting them to tear things apart and then make it look beautiful is a daunting task! So today, we'd like to eliminate at least some of the mystery and confusion by outlining a few simple initial steps you can take once you've decided it's time to make a change…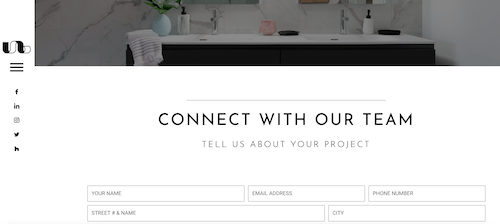 Step 1 – Reach Out & Share Some Details
One of the most common questions we get from potential clients is, "who should we call first?!" and the answer to that question can vary, depending on who you decide to work with. At Urban Blueprint, we pride ourselves in having the ability to be both your first and last call, as we are a full-service company that can take you from initial design and conception to a properly styled and finished space that is ready for a photo shoot. That said, if you have always dreamed of working with a particular architect or interior designer, we love a good collaboration as well and will be more than happy to meet with you after that initial call to discuss next steps! Either way, to get the ball rolling, we like to start by having our prospective clients fill a quick and easy online form, which you can find here. It's a simple process that lets us know where you're located, how to contact you, what your budget is approximately and, at a very high level, what the scope of the potential project is. You may not know the answer to some of these questions, and that's ok! As we work through this process, your answers to various questions are bound to change and evolve. This questionnaire simply provides us with a starting point. Don't worry, we won't hold you to it!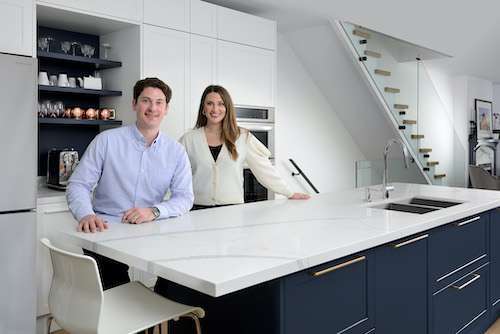 Step 2 – Book an Initial Consultation
After we receive your initial inquiry, we make it a priority to contact you by your preferred method as quickly as possible. In this call or email, we will typically ask you a few follow up questions to further clarify the scope of your project and then, most importantly, schedule an initial consultation. Consultations take place on site and typically, both of our co-founders, Natasha and Luca, will attend. These meetings usually take anywhere from half an hour to an hour and are completely free of charge and commitment. Instead, think of this initial meeting as simply an opportunity to put faces to names, evaluate whether we are a good fit for your project, ask questions and allow us to gather the necessary information in order to move on to next steps.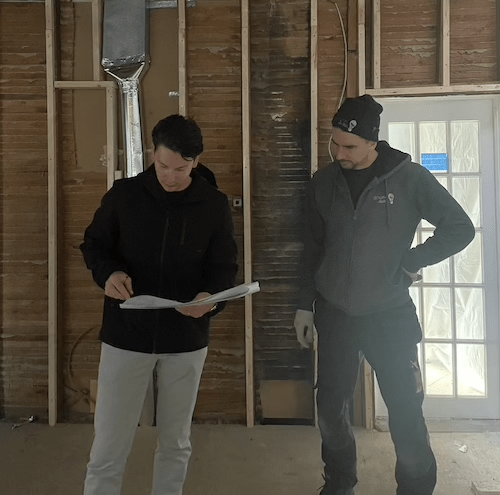 Step 3 – The Initial Consultation on Site
The initial consultation is where things really start to get exciting! We never tire of meeting new clients, exploring their homes and discussing their vision. It is in this initial meeting that we take photos and assess the project and the scope of the work in order to determine whether we need to create a design proposal or a build proposal. If the project entails structural work, additions, alterations to mechanical systems or tear downs, we will do a design proposal to start. If it's more cosmetic and based on interiors (especially if there are existing floor plans), then we can go right into a build proposal. This is also your opportunity to discuss your wish list with us. Based on this list, we will have a very high-level discussion about design preferences, the desired general aesthetic and your lifestyle.
Step 4 – The Design or Build Proposal
After we've met with you, we take the information we've gathered back to the office with us in order to put together an appropriate proposal. The proposal is where we discuss all the nitty gritty details and what it will take to get you from where you are, to permits in hand and starting construction. The proposal will also outline the budget and timeline so that you are aware of what you're committing to well in advance. We believe in full transparency so that there are no surprises down the road. Once everything has been discussed and clearly outlined to everyone's satisfaction, all parties sign and we move on to the next phase of steps. It is in this next phase (to be discussed further in posts to come) that the fun really begins. This when you get to see transformations like the photos featured above from one of our recent projects!